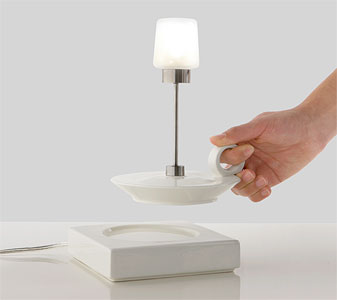 DESIGNING FOR A POST-FOSSIL AGE
di Postfossil


Postfossil, a Zurich- based collective, presents its innovative, curious and beautiful objects designed for everyday's life in a not so distant future. A more and more increasing addiction to natural and natural resources like charcoal and oil, how will we live in a post-fossil fuel era?
Nearly two years ago, a collective of ten young designers founded the group POSTFOSSIL in Switzerland. POSTFOSSIL provides a platform on which designers can regularly get together and discuss the current issues surrounding design and the ways in which they can respond to these issues. A recurring theme began to emerge, concentrating on the handling of resources in a post-fossil fuel future. It was decided that this should be the focus of their products.


The designers of the POSTFOSSIL platform are deviating from the frequently asked question of alternative materials or new production methods. The first product collection is intended to encourage everyone to reconsider their own behavior and to be more responsible for their actions.




The young designers achieve this by examining and re-assessing the use of day-to-day objects, drawing attention and demanding new interactions and conscious use. This subtle criticism in the details digs out the issue of a sustainable treatment of resources.




POSTFOSSIL aims to influence our living environment by strengthening the relationship between user and object. Based on this central idea, ten objects have been created which engage with different aspects of the topic 'postfossil'. The new collections is becoming real.




The designers of the platform POSTFOSSIL would like their products to start an active debate on the responsible treatment of our depleting resources. This is just the first stage of their mission to change the views and opinions of how we as a society live our lives in the descent toward a post-fossil age.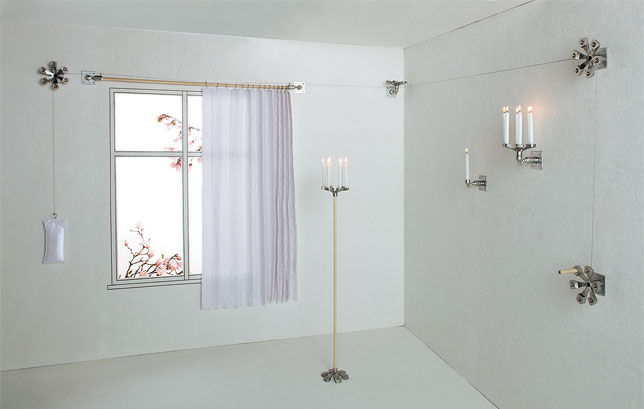 ANNA BLATTERT: "As a designer you should have the guts to step out and take a position and get involved in creating and influencing your environment". born in 1980 residence: Zurich/Switzerland

ANNINA GÄHWILER: "My products want to criticize and affect the mindset and behavior of consumers" born in 1981 residence: Zurich/Switzerland


CLAUDIA HEINIGER: "Through experience we bind objects to ourselves, breathe a form of life into them to keep them for longer. This means sustainability." born in 1974, residence: Torino/Italia, Huttwil/Switzerland

CHRISTINE BIRKHOVEN: "As product designers we have a wonderful opportunity of influencing our environment or even change it." born in 1979 residence: Cologne/Germany

CORINA ZUBERBÜHLER: "The changeability of the object and its change of state, or its reuse depending on requirement, is my current creative motivation." born in 1979, residence: Taipei/Taiwan, Zurich/Switzerland

DANIEL GAFNER: "My work is the combination of industrial design, fashion design and artwork. I have to keep a wide overview." born in1977, residence: Zurich/Switzerland

FLORIAN HAUSWIRTH: "I try to design objects which show what they are made of and what they are intended to be used for." born in 1976, residence: Biel/Switzerland

ISABELLE HAUSER: "What makes us change our thinking tomorrow is already my inspiration today." born in 1979 residence: Luzern/Switzerland

MICHAEL NIEDERBERGER: "I react to social, economical and ecological needs, designing matching products while still fulfilling our common aesthetic demands." born in 1977, residence: Luzern/Switzerland

THOMAS WALDE: "My mission: in addition to form and function, Design should be an environmentally sustainable contribution to our time and world." born in 1978, residence: Aarau/Switzerland






Annina Gähwiler, Anna Blattert, Thomas Walde, Claudia Heiniger, Daniel Gafner, Isabelle Hauser, Michael Niederberger, Christine Birkhoven, Corina Zuberbühler, Florian Hauswirth.
designers


Contacts:

POSTFOSSIL

www.postfossil.ch
info@postfossil.ch