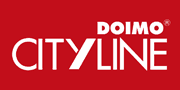 Beds for children, reconfigurable room, modern style
Similar products
---
The color becomes an important element of the project. Fashion colors define the look of the room. Over system modularity allows the creation of different compositions. A fine range of well designed, contemporary beds, also offered to boys more "mature", allows to create ad hoc spaces, satisfying and personalized, where the bed is not designed just for sleeping ... but also for all activities of living: reading, relaxing, socializing, browsing the web. An entire "world" in a room to live fully.

1 - OVER
Over Day supporting side-panel system. Limitless design, a perfect synthesis of the endless options provided by the system. Made entirely in 2.8 cm thickness, with semiintegrated top brackets and, for heights below two metres, with single top. Configurations: floor or wall-mounted, single-face or through configuration. From the wall-mounted bookcase, to the partition of interiors. Structure available in faced finish and in a variety of matt lacquered finishes. Drawers with silent runners and slow return as standard. 1.8 cm thick back panel to ensure good looks and stability in all use situations. 32 cm pitch shelves or with asymmetric pitches as standard. Also available on request with personalized pitch. Side panel drilling only done in line with the shelves and no visible drill holes. Height change without using a double side panel. Single side panel also for depth change, in the case of open-front layouts. Flap or swing doors and drawers of different dimensions fitted as required, available in faced (straight or postformed edge) and lacquered, smooth matt or material finishes with straight edge. The integration between bases, columns and raised units permits endless solutions.

2 - LORD CLOSET SYSTEM
The Lord system is Doimo Cityline line of supporting-side closets made with swing or sliding doors. The structure is 2.5 cm thick throughout, available in faced finish and, on request, with lacquered outer sides. 4 cm thick shelves available, like the back, in structural faced colours. Straight-edge or postforming doors in faced finish, with smooth or material matt lacquer in straight edge. Broad range of handles from which to choose, such as, for example, the Snap handle shown in the image or the recessed Best or push-pull system. The Lord system permits achieving suspended-bridge configurations, without the aid of a free-standing side. Interiors can be personalized with accessories and internal fittings, pull-out coat-hangers, led lights with sensor, interior drawer units in the same faced colours as the structure in various versions. Heights aligned with the Over system, so as to be able to perfectly combine with closets and bookcases.

3 - COMPLEMENTARY ACCESSORIES
4 cm thickness shaped writing desk, also available to personalized drawing, perfectly integrated in the Over bookcase.
Max single bed made in eco-leather, distinguished by a curved profile upholstered with elegant stitching. Its essential and distinctive design makes it a protagonist of any interior.