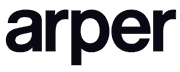 Arper Spa
Via Lombardia 16
31050 Monastier di Treviso (Treviso)
Italy
---
Arper is an Italian company producing and distributing office, home and contract sector furniture worldwide. Arper is fulfilling an entrepreneurial project dating to 1989 that grew out of leather workshop founded by Luigi Feltrin, the company President.

The creativity and passion of the founder together with the research and innovation promoted by his sons Mauro and Claudio - now company Managing Director - are the qualities distinguishing a company offering interdisciplinary expertise and strong organisational and managerial skills.

At the end of the 1990s, Arper launched an industrial project that took the company into the design field and led to the use of new materials and technologies and a marked change in scale. The encounter with the Lievore Altherr Molina design firm was another important milestone for Arper resulting in a fruitful collaboration leading to a series of new products that would turn out to be classics. They include the collection of Catifa chairs which are available in 5 different versions and have sold over a million units since 2001.

Arper has called upon other leading international designers to create its chairs, tables, sofas, stools and small armchairs. Rodolfo Dordoni, Jean-Marie Massaud, Simon Pengelly, and Ichiro Iwasaki have all brought their different cultural backgrounds, thoughts and languages into the company while interpreting the distinctive Arper style: a sleek, sophisticated, contemporary style assuming timeless universal forms capable of fitting perfectly into all settings.

Although Arper products resemble spontaneous creations obtained without any apparent effort, they are all the result of rigorous mix of technology, costs, materials, function, use and taste. Environmental quality and sustainability together with the use of low-emitting recyclable materials are the cornerstones of Arper's production policy. This is why in 2005 Arper set up an environmental team dedicated to controlling and managing product environmental impact from cradle to grave. Arper's environmental commitment has led to ISO 14001 certification and use of the LCA - Life Cycle Assessment - method. Various Arper products have received leading international certification including EPD, GreenGuard, GECA, and Greenstar.

Arper collections are distributed via an international sales network and displayed in single-brand showrooms situated in strategic cities worldwide: Milan, Cologne, New York and London (opening soon).