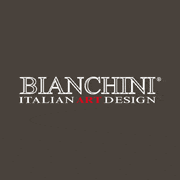 Bianchini
Via Muri 44
37050 Bonavicina di S . Pietro di Morubio (Verona)
Italy
---
F.lli Bianchini s.r.l. is a family-run company, founded by three siblings who started their own production activities in 1967, after their studies and apprenticeship in local workshops. At that time, Renzo the youngest was only 15, Bruno was 17, and Remo, the eldest, was 18.

Subsequently the company began to expand unrelentingly, though maintaining its own identity as an artisanal family business.

The three owners, Remo, Bruno and Renzo, were soon joined by their wives and then by some partners. From 1993 onwards, also their children became part of the company after completing their studies, each covering strategic positions in various sectors.

Still active in the company, the founders have handed down to the younger family members all their expertise and know-how, and continue to closely monitor the processing phases up to the finished product. As a matter of fact, such family-run companies are quite a rarity in our times, since they not only handle their own production but also take care of marketing them worldwide, and family members are strategic figures in the management of production and post-sales activities.

The primary objectives have not changed, however, as also the company's high quality standards, the wish to maintain direct contact with its clientele, and providing the best service, continue to be the incentives towards improvement and market consolidation.

Production has always been the core of our activities since 1967, and this is deeply rooted in the Verona region. We strongly believe, in fact, that maintaining our production line in Italy is the first and foremost condition for producing high quality furniture, since this allows us to exploit the expertise and experience of craftsmen who have always dedicated themselves to creating sophisticated furniture with patience and determination, and allowed us the honor of being recognized in the most important international markets.

We consider our factory a crossroad where choice raw materials originating from many areas around the world, are carefully selected and matched to make each creation unique and unrepeatable, a blend of all that nature has to offer.

Over 40 years of business have flourished in a climax of productions that are always focused on satisfying the main trends of the moment, and this, with the passing of time, has allowed us to establish a consolidated partnership with retailers all over the world.