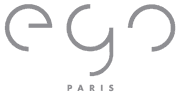 Ego Paris
Z.I. Du Bois Baron - Belleville Sur Saone
()
France
---
EGO Paris designs, manufactures and promotes furniture enabling our customer targets namely the trade - architects, decorators, landscape designers - exclusive luxury hotels and in the know, high end individuals, to create unique, comfortable and welcoming outdoor spaces.

EGO Paris differentiation:
o EGO Paris products are designed and manufactured in France
o EGO Paris offers a wide array of personalization options (colors, materials, modularity, multi-functionalities …)
o EGO Paris has a unique conception of design: first comes use then comes shape in order to enable our customers to create unique, comfortable and welcoming outdoor spaces.

EGO Paris is a brand driven by the passion of human relationship. Our aim, our ambition is to experiment either the outdoor space alone or with the love ones with authenticity, in a spirit of conviviality, liberated from the social constraints. Before being shaped, an EGO Paris model is a concept of life : first comes use then come shapes. EGO Paris furniture invite you to a French outdoor "Art de Vivre", mixing tradition and innovation "Tradinnovation",
respectful of our human differences and personal goals. Something different that reflects human being in their diversity. Something true and passionate. Make the outdoor a space of transparence, tolerance, discovery and liberty.

EGO Paris runs 6 collections with specific designs which will meet your special needs:

KUBE : a feminine creation that pampers the sense : play, move, dream, draw, have a snack or a drink and above all let yourself be cosseted !
PUZZLE : bringing a combination of Art, Fun and Architectural design into your life.
EDEN : let's create a hiatus, suspended in time… A personal space of well being, a new approach to heaven on earth.
KAMA : the cushioning concept revisited, tables with their ergonomic waisthigh tops. Overturn the codes… and make life more fun!
TANDEM : ideal for sharing space and special moments with your loved ones.
EGO PARIS got the Reddot Design Award Best of the Best in 2008 for the Sunlounger piece.
PREMIERE : to suggest elegance with pure shapes and noble materials, so that the emotion and beauty are long-lasting.