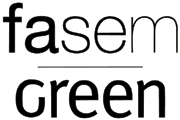 Fasem - Green
Via Torino
56010 Vicopisano (Pisa)
Italy
---
Green srl is located a few kilometers from Pisa and Florence, in the heart of Tuscany, the cradle of the Renaissance and a source of inspiration for thousands of artists, but also the cradle of the craftsmanship of the finest hide and soft leathers that means the ability to take already tanned skins and to transform it into high fashion, luxury or even everyday objects.

The craftsmanship of the leather is perhaps one of the oldest crafts in the region of Florence and in any case hand in hand with the production of wine and artistic masterpieces.

The Tuscan style is synonymous with good taste, with ancient traditions and with strong historical roots.

Green srl is born alongside the historical company Fasem in 1996, mainly to diversify the existing production and respond to the demand for broader customer categories. In 2010, when the Fasem property decides to go out of business, a selected and highly specialized group of former Fasem employees choose to join Green in order to keep their art alive, because as they say "when you love what you do, it is no longer considered just a job".

The path to success is difficult and full of pitfalls but the passion for beautiful objects, the knowledge of the craft, determination, tenacity and honesty make the difference. And so in 2013, the new Green management takes over the historic fasem brand.

"Fasem Collection" by green srl is a selected line of chairs, armchairs, stools and tables, rigorously handmade in Italy according to the most ancient Florentine tradition.

Famous international designers, such as Oscar Niemeyer, Vladimir Kagan, Ross Lovegrove, Giancarlo Vegni, Patrick Norguet ... have contributed to the success of fasem products in Italy and in the world, creating them for the most exclusive customers: prestigious private houses, professional offices as well as high profile hotel or resort.

Each piece of "fasem line" is unique thanks to a wide range of exclusive finishes and numerous customization possibilities designed to satisfy all requests, even the most demanding.

"Fasem brand" is synonymous with the highest quality, a valuable investment for future generations.