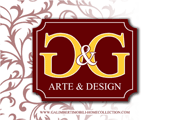 Galimberti F.lli SnC
via Adriatico 3
20821 Meda (Monza Brianza)
Italy
INFO ABOUT Galimberti F.lli SnC
---
The name "Galimberti F.lli" has, for ten years now, been synonymous with prestigious artistic furniture collections and is rooted in the tradition of Brianza artisans, a brand name famous throughout the world.

The most representative styles in the history of furniture are made by us under a truly remarkable regime, every shape and finish is carefully and passionately followed and our experience guarantees that every product is an authentic example of the "Made in Italy" logo.
We also cooperate with furniture company leaders as exclusivist area of Ravasi Salotti.