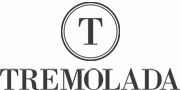 Tremolada
via Milano 15
22060 Cabiate (Como)
Italy
---
The brothers invite you to visit the showroom and come into contact with their production of 100% made in Italy handmade upholstery. This photographic portfolio is dedicated to all the people who have believed in family business from generation to generation, supporting the value of the sales experience in person at their headquarters in Cabiate, located in the Brianza district of Italian design.
This is a photographic collection inspired by our showroom, to bring a piece of us out of our office, which best expresses the potential of our artisans and stimulates the creativity of all of us to get to build the right product for you, inspired by our standard models.
From the idea to the project on paper to the 3D design to get to the finished product tailored for you...
100% customizable, starting from the padding, choosing from our offer of fabrics, leathers, tecnobuk or our quilted embroideries... the measures achievable according to your needs ... up to the choice of the foot or the metal and wood finishes available. All our models pass on old and new techniques of construction of handmade upholstery, synonymous with a reality that offers experience and research to offer the service of an original made-to-measure and the tools necessary for current professional needs. Customer dedication has led us to create and show complete collections of functional living areas, to better enjoy our upholstered items thanks to the offer implemented by service elements and accessories that can also be customized.
This is an invitation to visit us online and in person at our production site.