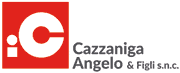 Corner kitchen with dining counter
Request quote/price
Similar products
---
Elegant corner kitchen, able to expand the spaces of the house, made unique by its being both living cooking. Elegant front doors in melamine oak and white lacquered, with oak laminate top.

The kitchens of CONCEPTWALL® series are a new way of conceiving space and combine practicality and style. The use of load-bearing frames takes a revolutionary approach, the fully suspended kitchen wall enhances the feeling of lightness and allows enhanced environmental cleaning.

linear kitchens, at the corner of islands or peninsulas thanks to the modular 15 x 15 CONCEPWALL® system allows the creation of endless personalized compositions.
OTHER PRODUCTS BY Cazzaniga Angelo e Figli Snc
---