IBEBI - Fondazione Golinelli
Bologna - Italy
In October 'Fondazione Golinelli' inaugurated a new center of scientific and cultural knowledge in Bologna, in which national and international institutions could meet and work together.

IBEBI Design has participated in the development of the immense architectural complex of 'Opificio Golinelli' with the chair Multi.
In various forms, with arms, with tablet or pad, Multi chair has helped to give a touch of Italian design at the new cultural center.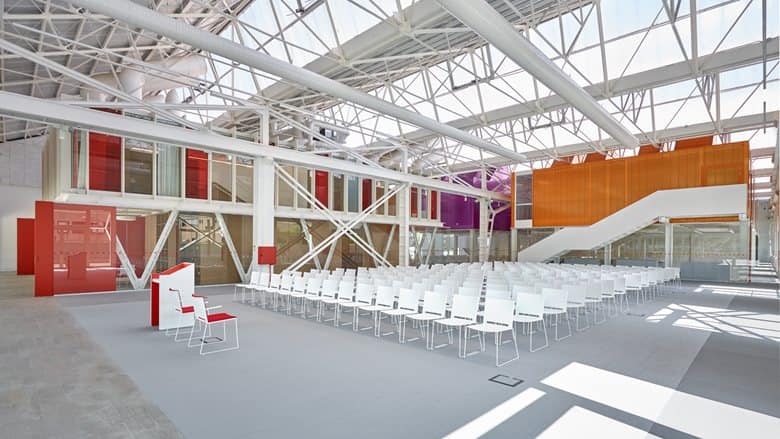 Opificio Golinelli