Arrmet Srl - Hotel Là di Moret
Udine - Italy
Suite Hotel La' di Moret, Udine, Italy, designed by AArchitects.

In a few square meters it was created a comfortable and pleasant space where Area Declic's the chairs MIXX create an angle for working or meeting. The unholstery was studied with the architect according to the chromatic and functional needs of the environment.

Says architect Carlo Toson in an interview:
«The subject of '"existenz minimum" born with urbanization and almost abandoned in the 70' back today overwhelmingly present, even if the structure of the family and society have deeply changed. Living in small and flexible spaces which meet the requirements of modern life is often a choice even before than a necessity.».

The challenge of creating a minimal but beautiful and functional space becomes crucial when it comes to hospitality, that is the design of a hotel room.
Why? Because today the nomadic professional or the tourist requires that the hotel is cozy like a home - perhaps more – in order to offer a memorable experience.
As J.B. Pine and J.H. Gilmore say in their book "The Experience Economy", anyone wants to repeat only a memorable experience.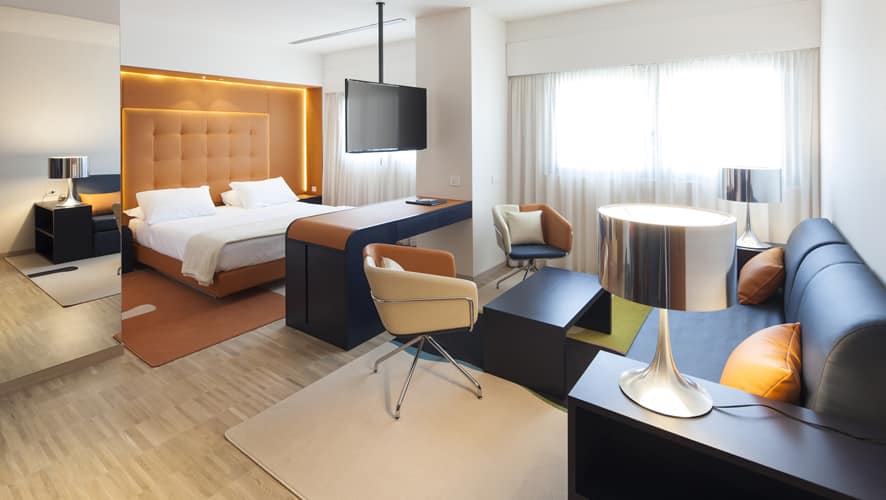 Hotel Là di Moret, Udine p>
Products related to this project