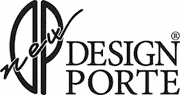 New Design Porte Srl
Strada Prov. Colligiana 14
53035 Monteriggioni (Siena)
Italy
INFO ABOUT New Design Porte Srl
---
Since 1996, New Design Porte has been combining the multi-decade expertise of skilled carpenters and craftsmen with state-of-the-art technologies that allow for a considerable decrease in manufacturing times and costs, all the while ensuring quality products, competitive proposals and prompt delivery.

Just like in the production phase, our preliminary sketches and interior design concepts often draw inspiration from the history of art, which lies at the heart of every proposal by New Design Porte.

The design department creates sketches by hand, which are later developed into 3D models enriched with high fidelity textures, so as to render the visual impact of the product within its environment.

Each stage in the manufacturing process is carried out single-handedly by New Design Porte. Our work begins with a careful selection of materials, solid or veneered woods, metals, leather, stone. We do make use of the necessary machinery essential to any modern carpentry shop, yet every phase in the process always includes elements of truly handmade craftsmanship performed by specialized workers. Our saw millers are responsible for cutting raw materials, which are then handed over to the carpenters, who take care of building and assembling the unrefined elements. This phase is crucial, especially in the case of furniture objects, as it allows us to make sure that all the parts are made to measure and all moving components (doors, drawers, hinges) behave correctly. We then double-check and consult with the customer to ensure that the raw product complies with the project and functions as expected, before moving on to the sanding and painting phase, which will eventually give the product its final appearance after applying other finishing touches and decorations.

Decorations are crucial to the final quality of a product. They are usually performed by hand by expert artists capable of satisfying the customization requirements set by the customer.