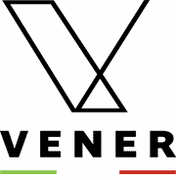 Vener Srl
Via Roma 74
22039 Valbrona (Como)
Italy
---
It all started with a processing waste. An aluminum sheet to be scrapped, Giovanni Vener conceives the metal as a plastic mass: he cuts out two parallel rows of shapes that recall the profile of the same number of violins, creating chiaroscuro contrasts between the shadows and the brightness of the metal.
It transforms a piece of aluminum into a panel that anticipates the furnishing elements, typical of creative recycling. Then, it was the turn of the steel tree, almost three meters high: a minimalist trunk holds a disheveled head from which hang like fruits, springs, valves, gears, chain links. A metallic moodboard that offers an entire catalog of mechanical parts. A style that speaks the language of Italian industry, where ingenuity and pragmatics merge in equal measure. It could not be any different from the moment that, for more than twenty years, in Valbrona, in the province of Como, Giovanni Vener has been involved in the production of mechanical artifacts in the family company founded in 1964.
From mechanics to design: a step certainly not obliged, rather a leap born from the solid Lombard logic and the desire to diversify and express itself.
"We often had to provide metalworking workshops for handcrafted furniture to carpentry workshops. This is how I began to imagine approaching a material like metal, of which I know potentialities and limits, with other natural elements. A curiosity that also triggered the desire to give life to a sensory aesthetic experience ". (Cit. Giovanni Vener) A research that, in 2012 led to the birth of Vener. A team of 12 carpenters, mechanics
and joiners realize the works conceived and designed by Giovanni Vener. Stainless steel, aluminum, iron, copper and corten steel that blend with essences such as chestnutor Lebanese cedar, with stone, marble, glass…

A path that has given life to modern furnishings, unique pieces or in any case in limited reproduction in which live an elegant balance of form and matter, between craftsmanship and industrial archeology, between art and design. Creations where the reference to the suggestions of the Larian territory is continuous: a centuries-old root supports a tempered glass surface, the shape of the lake of Como mirror-polished is supported by satined steel top. Then of course the close union with technology and mechanics, as happens in the surreal table where the propeller of a submarine rests on the structure made with a single block of gland. Or the bolt that becomes an high table, or even the links of the chain of a conveyor belt that are reborn as tables or simple decorative elements. Vener design is expressed in furnishings and accessories designed according to a precise concept in constant search for the balance and harmony between the human being and its natural surrounding environment.