Ares Line Spa - Municipal Theater
Bologna - Italy
Bologna Municipal Theater
The Teatro Comunale has always been in the heart of Bologna. Its harmonious forms and columns, the splendour of its stuccos and its peculiar acoustics are dazzling yet gentle and all of them contribute towards making the Teatro Comunale a fascinating venue. To this day its facets have been maintained, its noble magnificence, its elegant decorations and its welcoming private boxes.
The Fondazione Marino Golinelli helped restore it, giving the city of Bologna back a renovated audience.
Working on the Teatro Comunale, a real jewel of the eighteenth century, posed a real challenge to Ares Line, who was awarded the renovation contract, but was able to complete it, thanks to its careful and conservative planning while introducing technological innovations.
The seats, designed on-demand for the Comunale, and which has already gone into production, was created by designer Giovanni Baccolini together with the company's internal technical team. Called Rossini, the seat was designed to save space and allow for more "liveability", thereby complying with current laws. The reduced dimensions maintain the same number of seats but have increased the level of comfort to the patrons.
As requested by the supervisors, the original seats' finishing materials have been replicated, with much attention being given to the smaller details, such as the seats' contrasting embroidered numbering.
When planning, Ares Lines was also requested to maintain the existing floor holes to install the seats and to completely remove the first 4 rows, removing a maximum of 3 seats at a time for easy handling and stowage.
The company took much pride in working on such a historical monument and proved itself adequate for the task, meeting all the requirements and achieving the objective.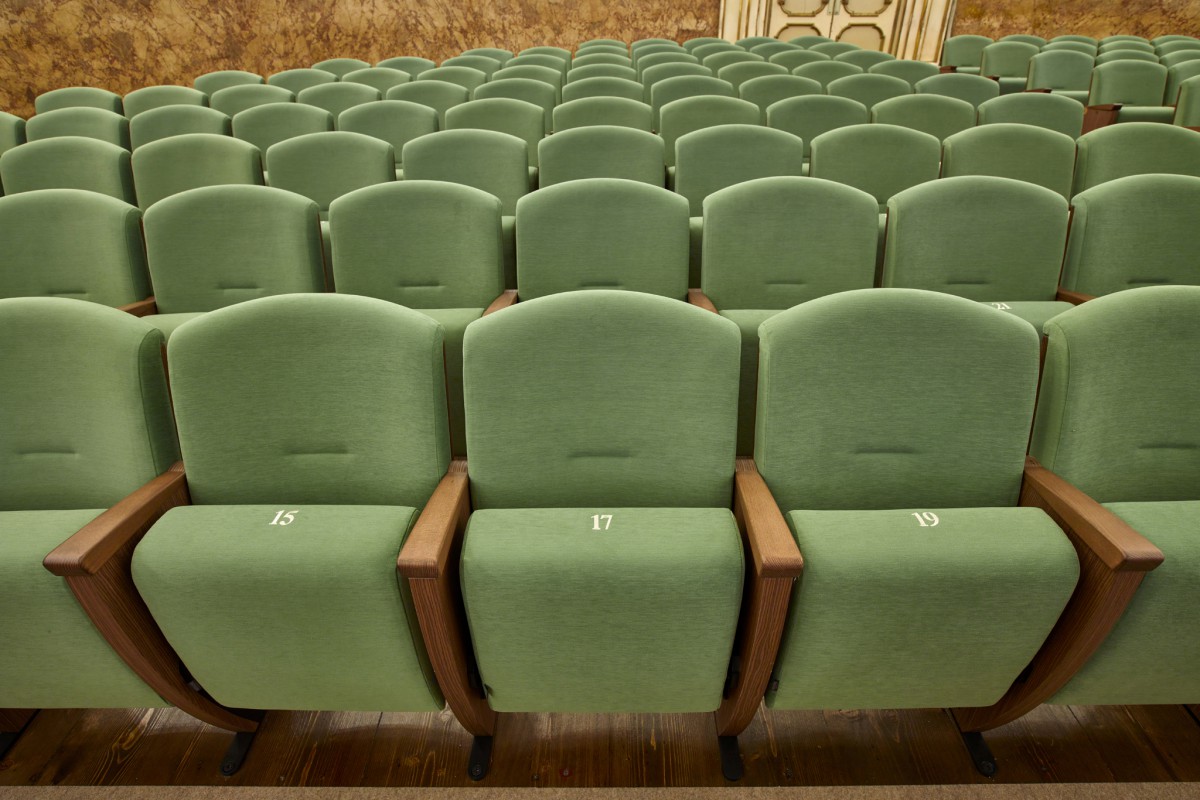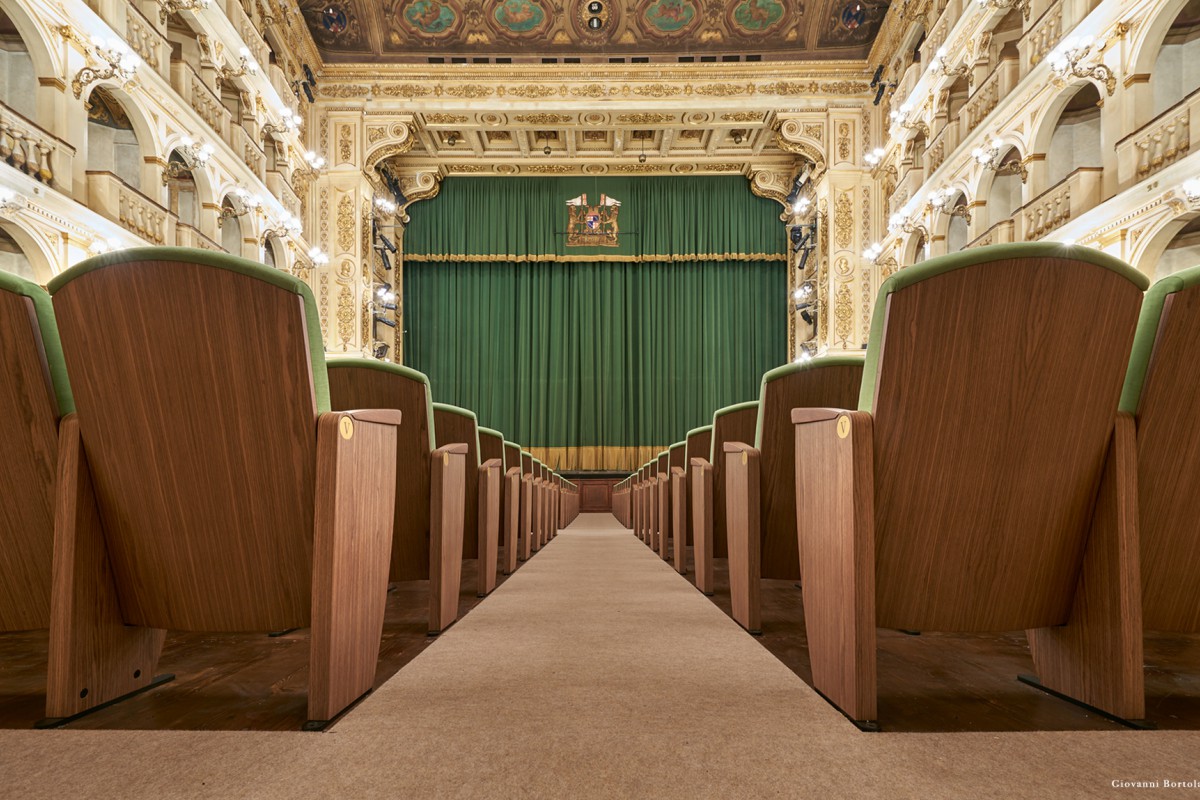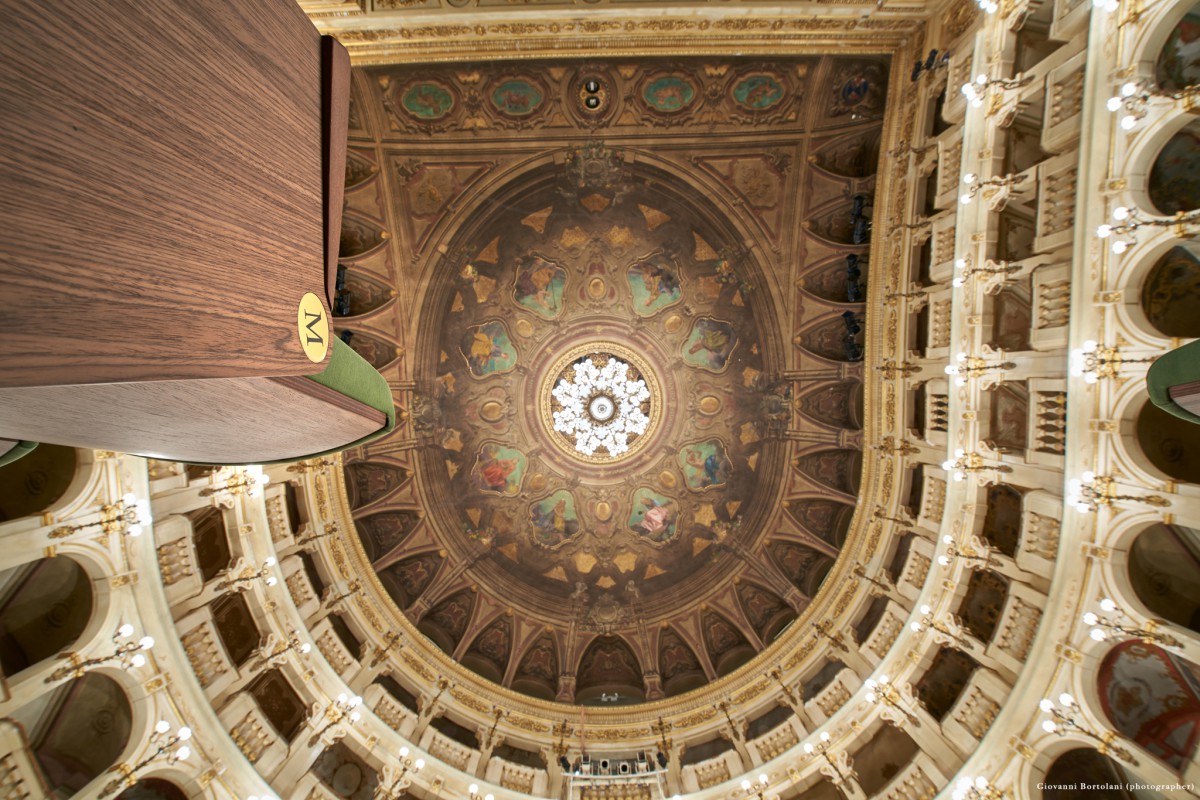 Bologna Municipal Theater