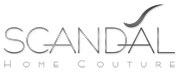 High tech disguised in elegant forms
Request quote/price
Similar products
---
Left and right the suspended egg shells are a creation from deisgner Jacopo Gonzato, loud speakers to make the sound of music just to hear but to touch too. The chandeliers enlighten the place with a sober and elegant light, in a geometric and avant-garde shape. Pieces which are meticulously designed to be far more than just fascinating - they are also functional, resistant and hi-tech.

Design Jacopo Gonzato

The rounded shape of the moon, its light in a dark firmament, its textured surface, its ever-changing appearance depending on the season and perspective, its mystery that still fascinates today, have inspired us to create these pieces where the curved, soft, captivating, reassuring shapes are the denominator of the environments and individual pieces. A light nubuck sofa that brightens up a room with dark walls, precious natural surfaces such as wood and marble or skilfully handcrafted tops such as polished stucco, pieces that look different every time depending on the size, material and fabric colour, pieces that stand out both in modern settings and with classic architectural details. A look at the trends of the moment, but with a firm eye on the beauty and uniqueness of each piece that, like the moon, goes beyond fashion and finds its rightful place in every place or time.
OTHER PRODUCTS BY Scandāl Srl
---