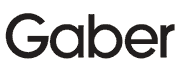 Breathable mesh sunlounger
Request quote/price
Similar products
---
The Doge and Podio sun-lounger collections are born from the need to enhance outdoor environments with innovative, contemporary and simple design. The result obtained is quite stunning: the surface dedicated to relaxation turns out to be clean and floating, suspended in mid-air, minimizing volumes.
Steel, aluminum and techno-polymer, used in a correct balance thanks to state-of-the-art technology, have created products of extreme lightness and manageability, as well as being supremely resistant and durable. These sun-beds are equipped with backrests adjustable to 5 positions and practical castors for easy transport; Doge and Podio also stack compactly, which helps in terms of transport as well as reducing the necessary storage space.
The Podio sun-bed uses synthetic fyber on the relaxation surface, consisting of a weave of polyester fibers covered in PVC, able to withstand compression stress, tears, atmospheric agents, swimming pool chlorine, salt and UV rays . This material, thanks to its micro-holes, is breathable and allows moisture and water to escape without creating stagnant deposits.
OTHER PRODUCTS BY Gaber Srl
---